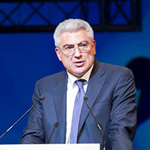 Mr. Stavros KONSTANTAS
Chairman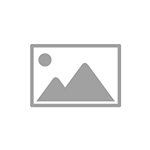 Mr. Petru RARES
Deputy Chairman
Members:
Mr. Theodoros BARDIS
Ms. Elena PETCULESCU
Mr. Ioannis KOUGIONAS
Mr. Sotirios SOFOPOULOS
Mr. Paul MITROI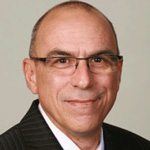 Mr. Theodoros BARDIS
General Manager
In January 2013 has been appointed General Manager of GARANTA ASIGURARI. He has served in the insurance industry since 1988 with the AIG-ALICO group. He has extensive experience in areas such as agency distribution, direct sales systems and bank assurance. He has also served in the banking industry, gaining significant exposure in financial markets and products.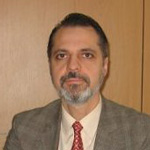 Mr. Marian-Ionel BACHES
Deputy General Manager
Starting with 2007 he joined GARANTA's team as Deputy General Manager. Active in the insurance business since 1990, he held management positions within Romanian insurance companies such as ASIROM, ASTRA, ABC ASIGURARI. He graduated from the Polytechnic Institute of Bucharest and holds a degree in Transportation.